Email server software
Mailtraq is the ideal Microsoft Exchange Alternative: easy to deploy and simplicity to manage. Low license cost, no server-CALs and stability in operation make Mailtraq email server software the choice for all SMB and SOHO businesses. It does everything you need at a great price and without hassles.
The included Groupware mail server makes managing and sharing mail, folders, contacts and calendars easy. Archiving, discovery and backup give you Enterprise-level tools that are simple to manage. Sync your mobile devices, Outlook and webmail direct to the email server. Plus productivity features with direct auto-responder (out-of-office), legal disclaimers, phrase-library, full mailing-list engine, Instant Messenger and much more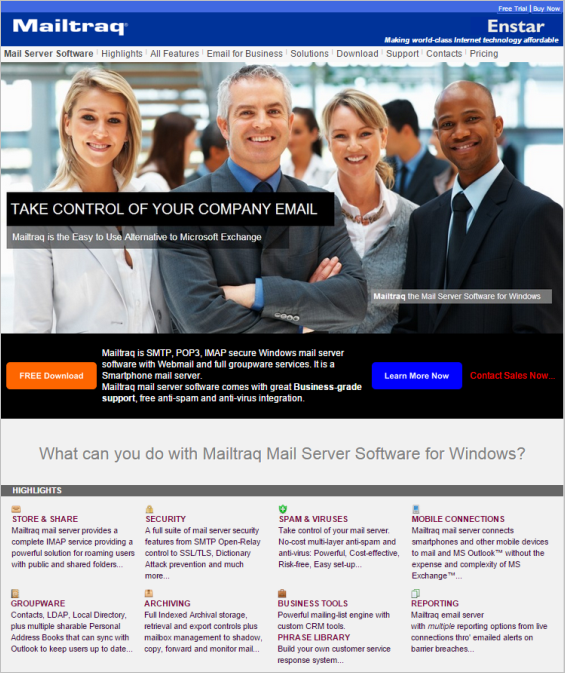 Learn more
Visit the Mailtraq website to learn more and purchase a license for this software.