End-to-end secure email encryption
Secure email encryption for Enterprises, Organizations & SMB. Private cloud hosting gives robust protection from prying eyes. End to end encrypted email for everyone.
Sempertron is an email encryption system designed for businesses and organizations that need to secure their messages so that only the intended recipient can read them.
No special client software or plug-ins are required and messages originated using Sempertron can be securely read and replied to using any current desktop computer, tablet or smartphone.
Sempertron is a software appliance that you own, placed in a location you control dedicated to providing end-to-end encrypted email for your business or organization. Sempertron can work as a stand-alone email encryption system or integrate with existing email services to provide end-to-end encrypted secure email for both ad hoc individual messages and bulk processes such as billing. Sempertron email encryption installations can manage the secure email requirements for organizations of all sizes, from many thousands in an Enterprise down to a single law office.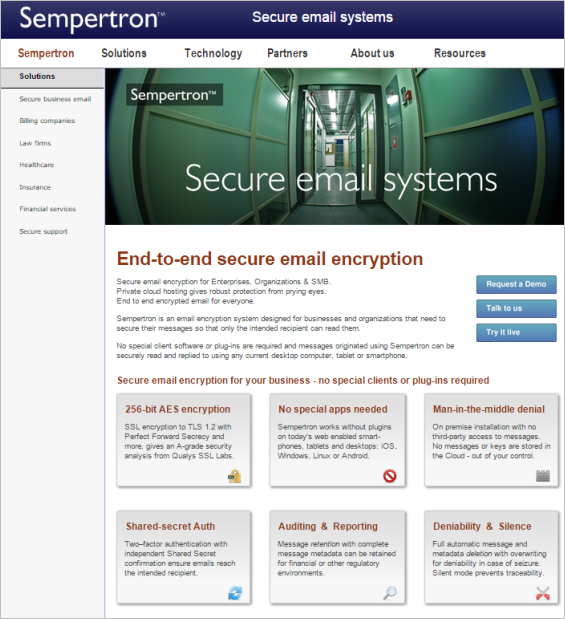 Learn more
Visit the Sempertron website to learn more and purchase a license for this software.